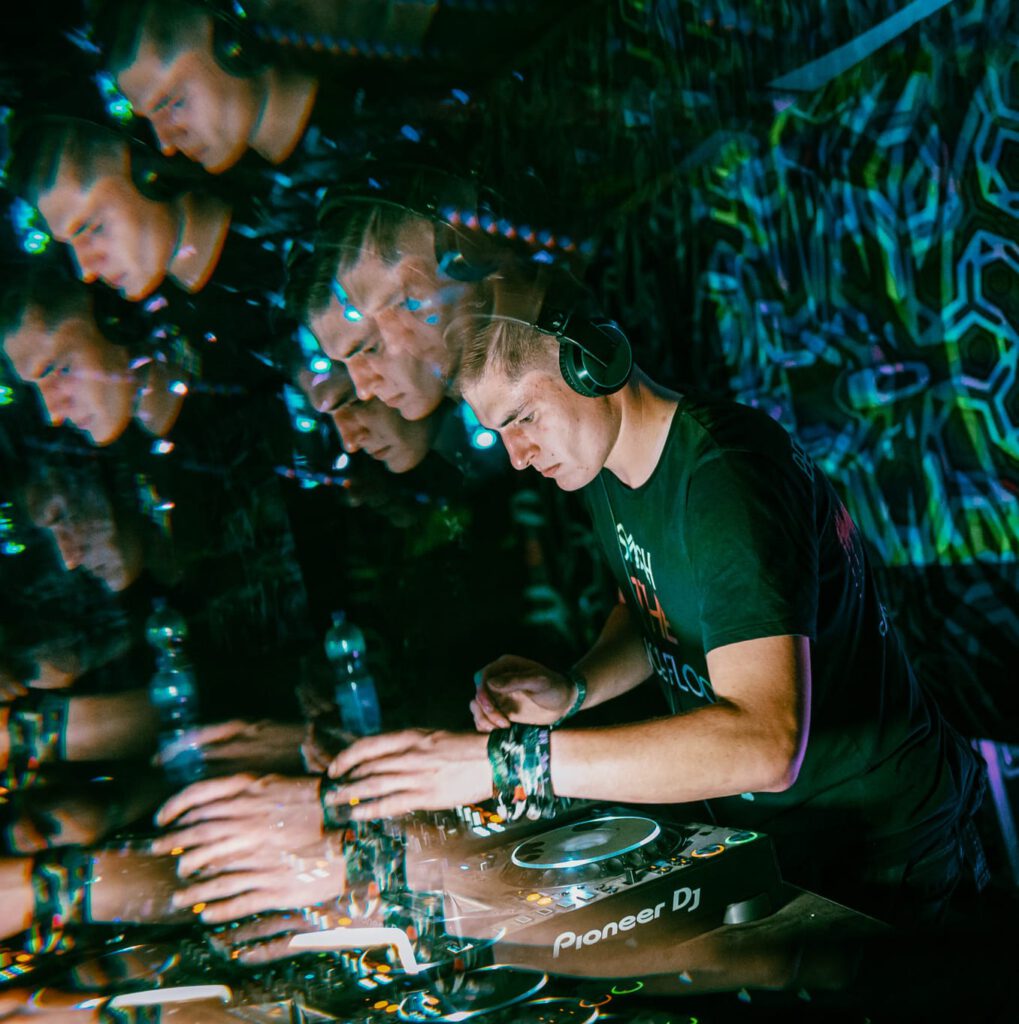 BEHINDDARKNESS
Dark/Hitech Artist
BehindDarkness is a project by Leon Krafzik. He discovered his love for electronic music early on.
He was already enthusiastic about it at the age of 13 and only listened to electronic music such as trap, dubstep and Co.
In 2017 he discovered his passion for psychedelic music.
It all started with progressive and psytrance, but that didn't last long and he started listening to darkpsy, hitech and psycore.
It was there that he found his love for faster psychedelic music.
In 2019 he wanted to take the reins into his own hands and started Dj'ing.
That captivated him like nothing else had before.
At the beginning of 2020 his first gig with his twin brother followed in the old sugar factory in Rostock.
He made a name for himself in the high-tech scene at many open air events around Rostock.
This was followed by bookings throughout Germany such as Straight Outta Schacht, Rivals Rave, BPM Collective, Camakavum Festival, Forrest Explosion Festival, Hive Festival and Evolution Festival.
In 2021 he decided to build something new and founded the High BPM Crew Rostock with a good friend, with whom he will organize psychedelic parties around Rostock in the future.
The parties are mainly designed for Hitech, Darkpsy and Psycore.
He joined also to Black Out Records in 2022.
BehindDarkness
– Sonoluminezenz Records | Black Out Records| High BPM Crew Rostock
Zukünftige Veranstaltungen